Rebranding Rollout Plan for a Domain Name Upgrade in 2022
Are you ready to take the plunge? This rebranding rollout plan for a domain name in 2022 is designed to help businesses in carrying out their plan to build a new brand identity that will make them stand out among competitors.
Let's get started…
What is Rebranding?
Rebranding happens for many reasons. When a company wants a new brand different from its current brand, it's called rebranding.
It takes place when a business changes its name, target audience, market, logo, slogan, vision, mission, or brand values. It's a total brand development to establish a new identity in front of their business partners, competitors, customers, and leads.
Do You Need to Rebrand Your Current Website to a New Domain Name?
As simple as the term is, the reason for rebranding could go deeper than just changing a business' logo. A business can undergo many changes during rebranding, but we are going to focus our topic mainly on how you can rebrand your current website to a new domain name.
It only takes seven seconds to make an impression. And it also applies to how your business can create a lasting impression in front of your visitors.
Your domain name can create this first impression about your business and website. For this reason, you should take things seriously about your domain name.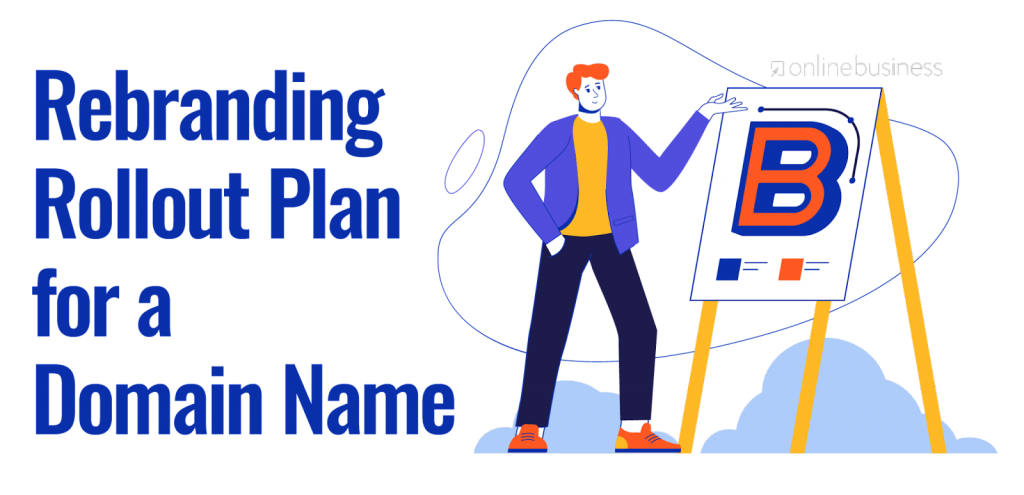 One of the latest breakthrough brand rollouts happened when co-founder Mark Zuckerberg announced on October 28, 2021, that the social media giant Facebook is migrating its name to Meta. He also announced a new logo for the platform which is a looping letter M.
The rebranding was a major transition from a social media platform into a brand that focuses on metaverse or virtual reality. The rebrand strategy was done to help people and have a better connection, grow businesses, and find more communities.
What are the reasons why you should consider rebranding your website to a new domain name? In this article, we've gathered the most common reasons why businesses would go for a new domain name: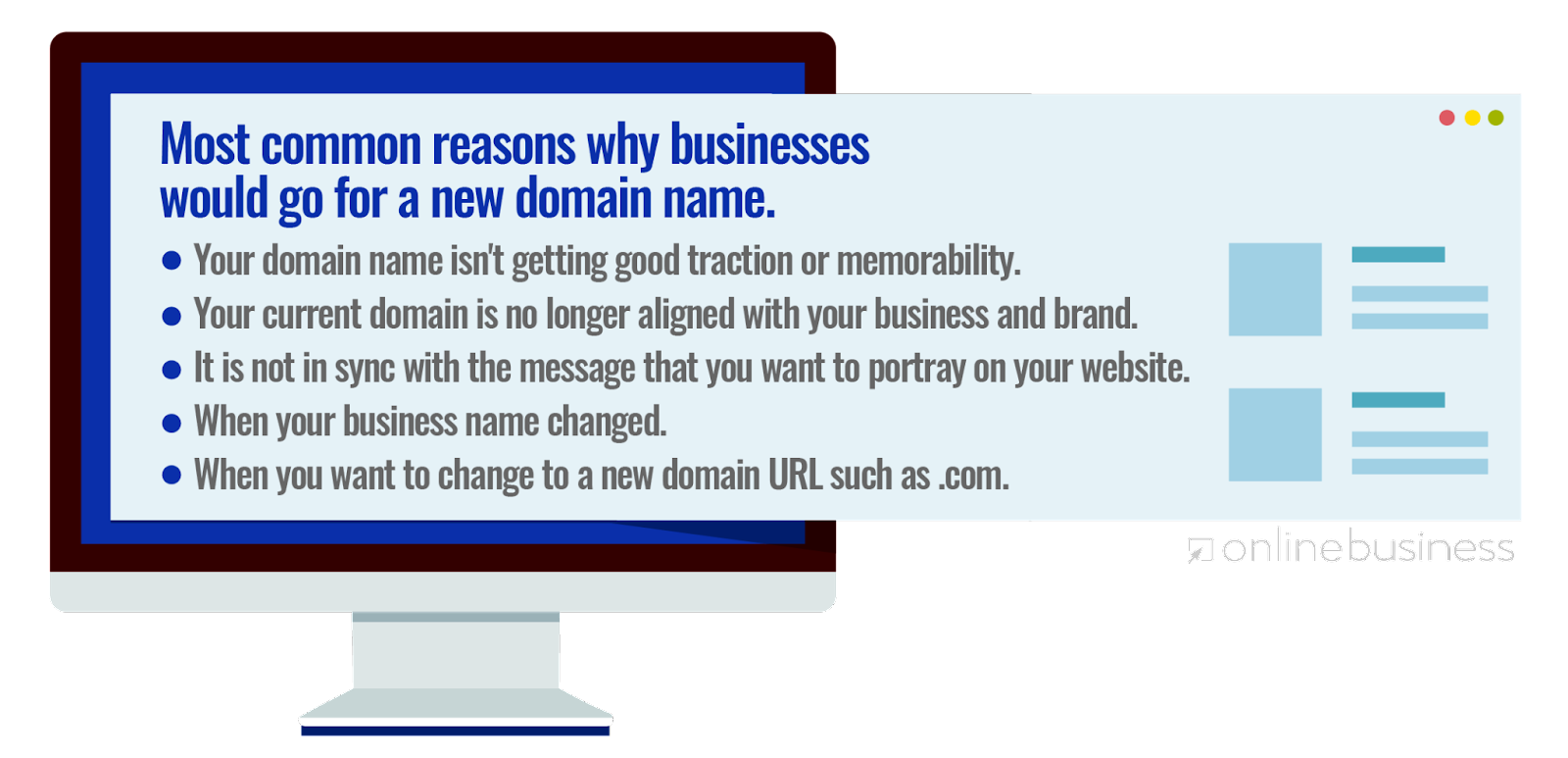 Your domain name is a marketing asset that can truly represent your brand. It's wise to assess it from time to time to know if it is still making an impact on your business.
We know from direct experience that a premium domain name can positively impact sales conversions and increase the value of a company tremendously in the marketplace. It's a unique asset that can increase in value over time and generate more profits both short term and long term.
Does Transitioning to a New Brand Affect My Existing Traffic?
If you're thinking of rebranding, expect that it will not be an easy job for you and your team. Building a brand and establishing an online presence takes a long time. However, you can redirect your existing traffic to the new domain name in the future.
Remember that if you go through a rebranding process, all your work in the past could go wasted if done incorrectly. You need to ensure that transitioning to a new domain name will go as smoothly as possible.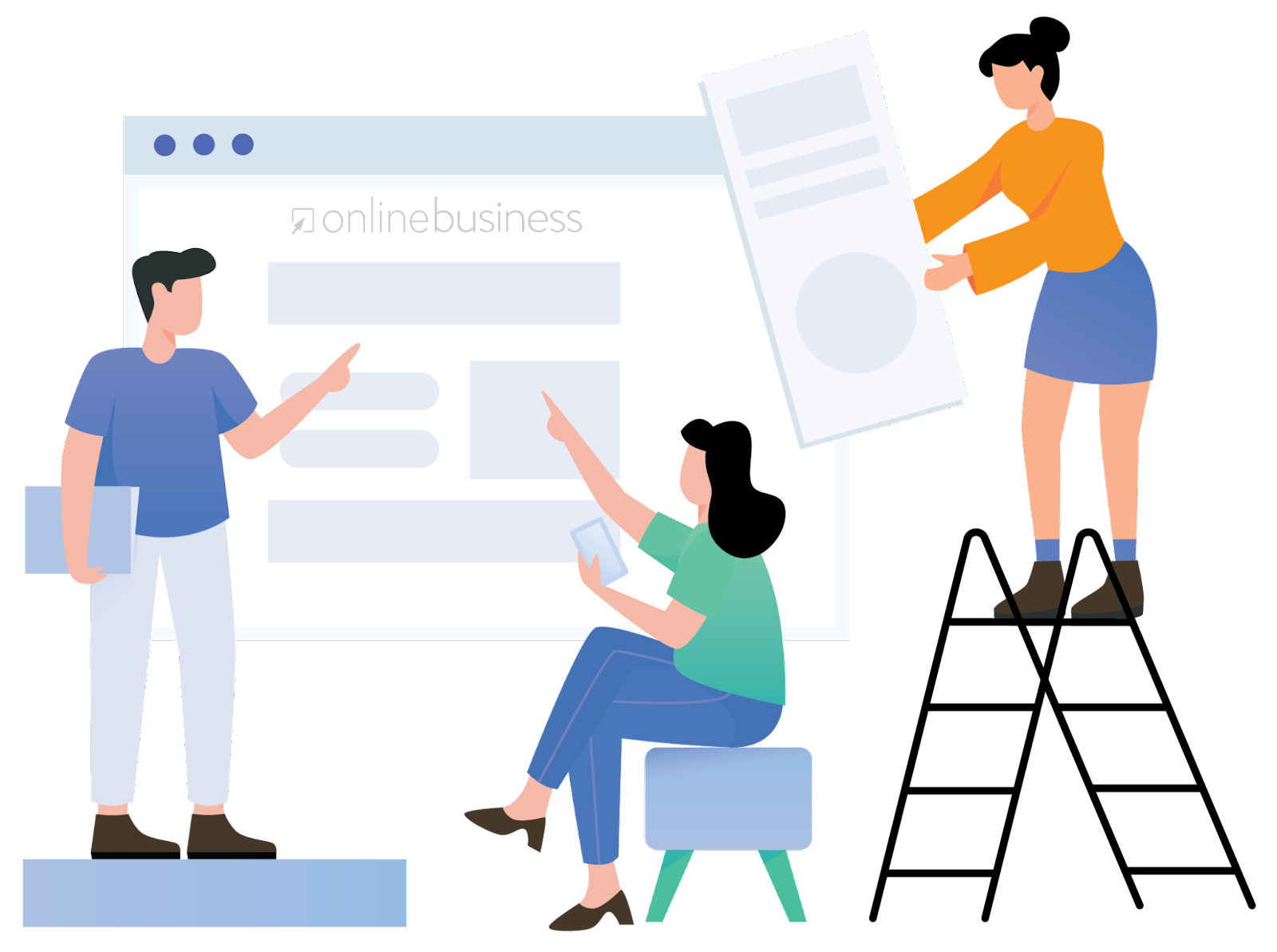 Going through a rebranding process can affect your existing traffic and could only hurt your search engine ranking if you're not going to be systematic in the transition. You need to follow a certain brand implementation strategy to ensure that you'll maintain your traffic during your brand rollout.
To ensure that you'll maintain your site traffic, check out these tips that you can apply for your brand rollout:
Audit your current site pages.
You need to audit your present URLs, backlinks, highly relevant content, and SEO ranking for each page on your website to know your site's SEO value. Assess all the pages of your site to identify relevant pages and duplicate content.
Sort out backlinks. Disavow backlinks that aren't valuable to your site. Before your brand development, identify high-value keywords that help your site to rank.
Retain your valuable content.
Keywords, content, and backlinks are important elements to your SEO. Preserve content that contains important keywords. Doing this is also favorable during the redirecting process to prevent a 404 error page.
Ready your Temporary URL.
Build your new website on a temporary URL. Once your site is up, you can begin redirecting to your new site.
Prepare your 301 redirects.
Set up your 301 redirects leading to relevant target pages. This step is crucial as this carries your SEO value from your old to the new website.
Step-By-Step Guide: How to Transfer a Website to a New Domain Name
Migrating to a new place can be a daunting task. It's also the same when transferring your site to a new domain.
We'll guide you on the step-by-step process of rebranding and transferring to a new domain. Check out these steps:
Back up your old website.
You need to backup your old site to move to a new site. Just like in the actual migration process, you need to bring everything that matters to your new location.
Backing up a site can be done in three different ways:
File Transfer Protocol (FTP) and phpMyAdmin Method
cPanel Method
WordPress Method
Ensure that the DNS settings are correct.

Check if the domain name system (DNS) settings are correct whether you acquired your new domain from a web hosting provider or a domain registrar. The DNS settings, in the form of an IP address, link your domain name to your site and server.
Importing files to the new domain.
You need to archive your files from your database and original site directory. Before importing, double-check if the new database is ready on your new website.
Redirect pages.
Your brand implementation strategy will not take effect without redirecting your traffic from your old website to the new one. Otherwise, your visitors will see a 404 Page Not Found when they reached your old site.
Fix broken links.
Another important step for your rebrand rollout is fixing the broken links. Now that you've transferred important and relevant files to your new website, you need to ensure that there are no broken links that could harm your SEO.
Notify Google about the website transfer.
With your rebrand rollout still in progress, you need to inform Google about your new domain using Google Search Console. We recommend that you prepare your XML sitemap for your new domain during this stage.
Run your new site domain.
To finalize your brand launch, you need to run and test your new site. Check your site's structure and elements, including the images, videos, and content. You need to solve any issue and fix everything at the backend.
Preparing Your Rebranding Checklist
We know how excited you are about your new brand identity. However, you need to ensure that you have a solid brand implementation strategy in place before the takeoff.
Without a rebranding checklist, you'll likely miss some critical points or encounter some issues that could have been prevented using a brand style guide. Check out an example of a rebranding checklist here.
Visual Aspect
Review your rebranding assets and determine who has the final say.
Get outside opinions, preferably from your external audiences.
Create a brand style guide for your internal launch team who will review your brand assets like logo, fonts, colors, etc.
List all the items that need to be redesigned on your new site.
Legal & Logistics Aspects
Before your official launch, prepare a new slogan, new trademark, and product or service names.
Hire a lawyer to help you with your legal documents and permits such as trademarks within your state or jurisdiction.
Internal Aspect
Take note of your computer logins.
Server and file names
Website design
Labels on company properties
Preparing Your Rebranding Project Plan Template
Your brand implementation strategy should include a template to achieve rebranding success. A template is a marketing tool that serves as a visual representation of a brand.
The template includes the planned rebranding activities plotted per week and per month. You'll be able to track how far your branding efforts are taking place, and if there's a need to adjust, change, or revamp. Check here to see an example of a rebranding project plan template.
How to Set Up the DNS for Your New Domain Name
A Domain Name System (DNS) is the human language representation of an IP address. After you purchased a domain name for your rebranding, it's time to begin building your online presence.
You need to follow these steps to ensure that your website will be working well and visitors will be able to find you.
Register your domain name.
Configure DNS records to point to your new domain.
Add SSL certificates to protect against fraud and identity theft – Google Ranking Factor.
Create a CNAME record for www and a domain-specific email address that goes with your domain.
Ensure to register your premium domain to domain registrars like Godaddy, Namecheap, or Network Solutions. The registrar will help you set up your domain. We recommend checking with the registrar if they charge a fee or it's free for the transfer of the domain to their servers.
Check the registration duration available with your registrar. Some offer one, three, five, and 10 years. However, you should be extra careful when registering for more than a year because some registrars may not offer the same good service after a year of service.
Top Common Mistakes in Brand Rollout
Rebranding is a very tedious but rewarding process. And if you're planning to rebrand in 2022, it may be good timing as rebranding offers new opportunities for brands like you.
To avoid committing the same mistakes that other brands have done, take note of these common mistakes that you must never repeat:
Not doing your research.
Before you even think to rebrand, you need to do some research and make sure you have records to back up the facts. Evaluate your brand's internal and external elements- that can affect your brand.
What is the current trend and market? Research failure can mean that you're bound to fail in your rebranding efforts.
Copying other brands.
Don't copy your competitors just because they have been successful in their business. Create your own rebrand story.
We recommend that you always do your research about your company, find out what works and what's not, and use strategies that will work for you.
Not considering your plans.
It's a big mistake to rebrand without thinking ahead or considering your plans. Keep in mind that you want your company to grow and this includes growing it for the future.
If you changed your domain name now without thinking about how it can affect your future business goals, you might be wasting a lot of time and resources. Consider the changes that might take place as the years pass as you rebrand.
Your rebranding is only superficial.
Rebranding covers your entire brand. If you are only thinking of making a change in the external look of your brands, such as your company color or logo, without minding your company values or vision, you're on the road to fail.
Forgetting to redefine your branding.
The purpose of rebranding is to ensure that your brand gets on top of the head of your target audience. You should know what defines you- your mission, vision, purpose, promise, and values.
You can't succeed in rebranding if you don't give importance to these factors because everything should align with your branding.
Best Practices to Rollout a Brand Launch for a New URL Across Social Media Channels Like Facebook, Twitter, LinkedIn
Now that you know the mistakes to avoid when you rebrand, it's now time to learn the best practices to ensure success in your official launch. Your new URL should match your name on your social media pages.
As part of your rebranding, you should have acquired your exact match social media handles to ensure consistency with your audience. Check your handles on social media platforms like Facebook, LinkedIn, Twitter, YouTube, and Instagram.
Now that you're ready for your brand launch, it's time to make some announcements on social media. Doing this provides you with many opportunities, such as attracting new customers, getting more sales, converting visitors to paying customers.
Here are 5 best practices to remember for your brand launch on social media:
Find where your audience is.
Your social media plans should be aligned with your brand efforts.
Add social media postings to your website.
Incorporate social media sharing links on your site.
Join social media communities and groups to announce your product launch.
Please check out our website to learn more about setting up a plan before you start changing your brand identity.