In this article, we'll show you some of the best online businesses that you can buy for less than $5,000 and also provide you with a link to our own website where we have these businesses available for sale. Starting a business, let alone an online business takes capital, effort, and time to put together a professional website and monetization.
The internet offers thousands of options, and it can be very confusing when you are looking for one that is right for you. Before you buy an online business, there are some things you need to know.
Online businesses for sale under $5,000 should include web traffic stats, historical data of revenue, and KPIs to investors to review before purchasing. You probably searched on Google "online businesses sale" or "buy online business" in order to learn more about business opportunities. 
Yes, it is true that you can start a website with little or no money. But there are risks to your endeavor since it does not guarantee success. Businesses for sale command higher prices compared to starting it on your own since it should have some revenue data along with historical data.
Furthermore, online businesses are easier to market than traditional offline businesses since they require less for advertising.
If needed, online ads are relatively inexpensive compared to traditional forms of marketing. In addition, targeting potential customers online is very easy since it's possible to find everything about a person based on their web activity.
Before you get started on your journey as an entrepreneur or business owner, it's important to understand that this is still a business and will require work, focus, and determination as with any business. We'll cover important aspects of finding the right business for you as well as some of our favorite recommendations for beginners.
Why Online Businesses Are Good Investments
Buying online businesses allow you to get started from home and create revenue within a few days, if not hours. They are also a great way to get your feet wet without having to risk too much of your resources until you figure out your plan on how to scale things up. Online businesses have low customer acquisition costs which means that you can generate a lot of profit for little money spent on marketing.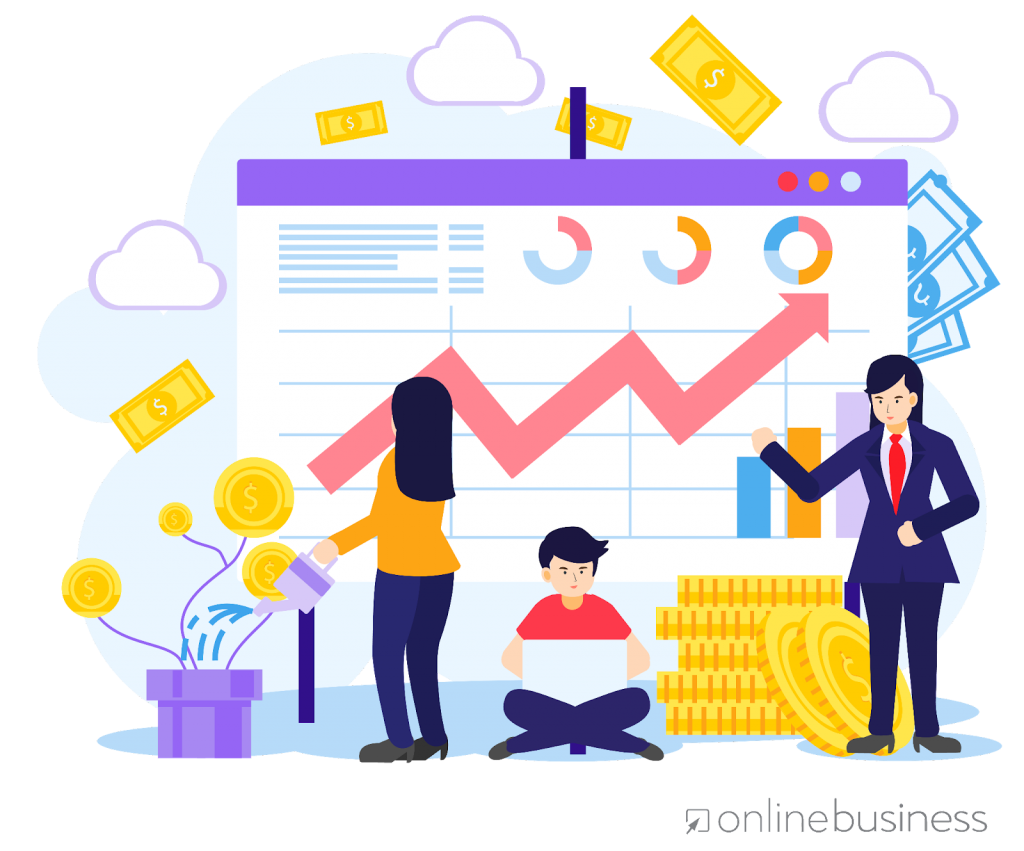 When it comes to buying online businesses, they are great for side hustles or extra income since they can be started without any huge upfront costs as you have large overhead costs such as renting an office space, buying computers, and hiring staff. It is not impacted by the weather and can operate 24 hours a day, 7 days a week. 
Online businesses for sale under $5000 give you an opportunity to set up your business on a solid foundation without having to worry about making costly mistakes in the beginning.
In addition, online businesses for under $5,000 are a low barrier for entry for those looking for business opportunities or testing their entrepreneurial spirit. Unlike name-brand franchise opportunities that would cost upwards of a few hundred thousand dollars, $5,000 can, in turn, be a lucrative investment to the right person. 
We will cover a few online businesses to consider later on in the article. 
Buying Established Online Businesses
Buying an online business requires the same type of due diligence as buying any business opportunity. You will want to review the sales data, web traffic as well as overall operational costs before committing to investing $5,000 in the business. An online business is considered a business as it generates sales or leads on a consistent basis.
If there is no sales data, then we would consider it as a website with traffic or a 'starter site'. 
Established online businesses should have sales data for the buyer to consider or monetization data on how it is earning revenue. Even if it's just $1, this data is important to see how likely the new owner can replicate this consistently. 
What to Look for in an Online Business For Sale
As mentioned above, here are some questions to ask when buying established online businesses.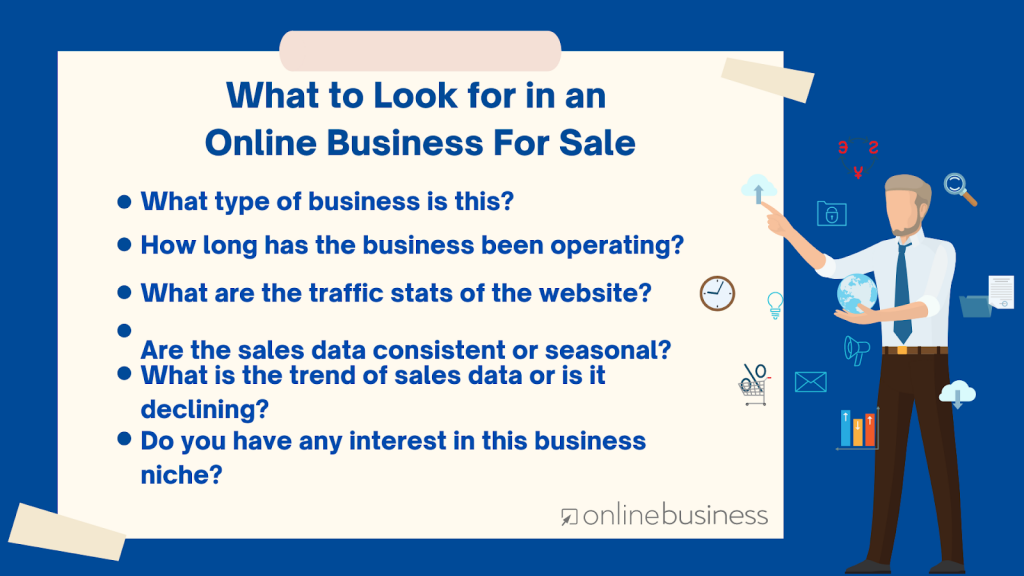 What type of business is this?
How long has the business been operating?
What are the traffic stats of the website?
Are the sales data consistent or seasonal?
What is the trend of sales data or is it declining? 
Do you have any interest in this business niche?
Businesses should at least have at least one full year of traffic data and ideally sales data. It's important and you want to determine if sales are seasonal or consistent. In addition, the site will be more mature than a newly launched site, thus may have benefited from organic search traffic in addition to any other traffic sources. 
However, if the website is less than one year old but there is a strong sales record, it might be a good opportunity to consider the business. Perhaps the lack of a full year of data has driven the asking price of the business under $5,000.  
Our typical estimate of a businesses' asking price is at least a multiple of the annual revenue generated.  Sometimes it can be higher depending on the sales revenue and history. Typically a small business or online business would be valued at a 2x or 3x multiple. So an online business for sale at $5,000 would have annual revenue of $1,600 for 3 years or $2,500 for 2 years. SEMRush has a good article detailing 'How Much Is My Website Worth?"
If revenue is within range, then other value ads like a website and email list would add to the overall value of the online business. The data will indicate the health of the business and the expected performance under new ownership. 
How to Find the Best Deals Buying Online Businesses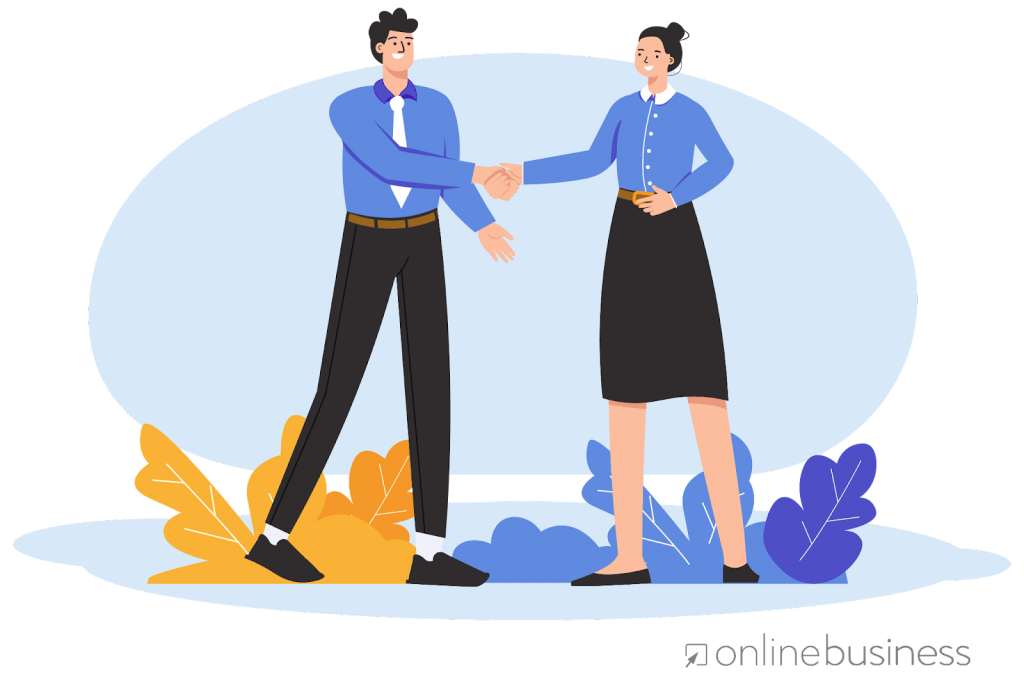 There are many reasons why owners are selling online businesses. Most of the time sellers want to cash out on their project and are ready to move on to the next business venture.
Sometimes, they are restructuring their portfolio to align their future efforts and want to inject capital into other areas in life. The best deals are found when the seller wants to move quickly to make the deal. They are usually flexible and understand the importance of closing the sale. 
There are marketplaces that are selling online businesses such as Flippa or EmpireFlippers. However, the quality and revenue of websites vary greatly.
At OnlineBusiness, we focus on providing a clear understanding of online businesses for sale and can help answer any questions you may have.
At the $5,000 level, you are welcome to browse our marketplace for websites and domains that have traffic and sales revenue. To learn more about the best deals on online businesses, visit OnlineBusiness.com's marketplace.
How to Make Money with an Online Business
Now you understand why an online business is a good investment and where to find a good deal. We will briefly cover some unique business ideas that are able to monetize their traffic. Making money or profits is the lifeline for your online business.
The first thing you need to do is figure out what type of online business interests you most. We'll cover the most common ways a website makes money. Then, we will suggest the best option to start off with. 
Ecommerce
An eCommerce website is an online store that sells products or items directly off of. These online stores are typically built on Shopify or WordPress to handle the transactions. It can sell both physical and digital products to customers.
The advantages are the profit margins are determined by the direct sales. You control the pricing and delivery of the purchases.  Most businesses that are eCommerce would most likely cost more than $5,000 but there are situations where a seller is looking for a quick sale or sales data is below the annual multiple. 
This is popular these days because they allow anyone to start selling products to a wider audience. However, the disadvantages of an eCommerce website are management of inventory, shipping costs and sales conversion of a new product in the market. Ecommerce business sale and conversion data can be an uphill battle if the product does not convert well with visitors.  
Lead Generation 
Lead generation is also another way to make money with an online business. The major advantage with this business model is that you don't have any physical inventory to manage. Lead generation sites work by showing ads to people based on certain keywords and then paying you for every click-through generated through your ad.
The more traffic you drive to the website, the more advertising revenue you'll get. Profits can be very lucrative if you operate in a niche that has a high cost per lead. This is commonly found in the financial space or real estate space. 
A disadvantage of this model is a saturation of the market with competitors or the continual testing of your landing page conversions.
It's important to qualify your leads and ensure that the opt-in forms are working correctly. Vendors may not pay out if the leads are not pre-qualified as they are expected to convert on the offer. 
Affiliate Marketing
Affiliate marketing is an easy way to make money in the world of online business. It is basically a company or website that pays you when you generate leads for them by sending people to their site or selling their products. BigCommerce has an excellent guide to get you started if you need to learn more about Affiliate Marketing.
The major benefit of affiliate websites is the diverse affiliate programs available. There are no physical products managed and the products are handled by another party. 
The affiliate website is easiest for a beginner to jump into since most of the heavy lifting is done by the merchant. You will just need to ensure that you are driving traffic to your webpage with the link to the affiliate offer. You can visit our blog about how you can earn money with Amazon.
Dropshipping Business
A dropshipping business is an example of an affiliate marketing website. You don't have any inventory but are paid a commission if someone purchases. For example, If someone clicks on one of your links and buys something, then you get a cut of the sale. This can quickly add up with enough traffic and affiliate offer conversions.  
Potential disadvantages of this model are lower profit margins and high competition. However, since you are not tied specifically to one brand, you can promote many products and cover a wide range of offers.
As a result, product recommendations and affiliate links provide your website with multiple opportunities to make a sale. Many review sites and bloggers monetize their websites using this method. 
Find Profitable Online Businesses For Sale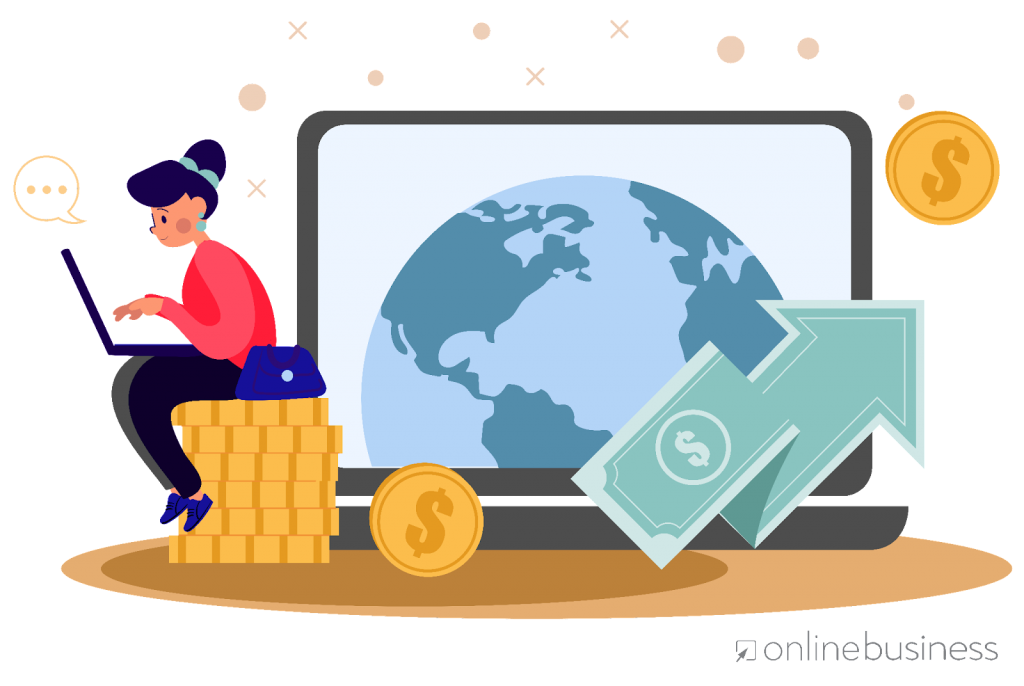 Profitable online businesses for sale are out there. However, understanding the monetization model and traffic stats provides a better understanding of what exactly is required to continue its success. Sometimes sales data might seem weak initially but by tweaking an offer or implementing better marketing strategies you can increase the conversions and profitability.
As mentioned before, OnlineBusiness has a vast inventory of websites for sale, and combining monetization methods can increase the value significantly. 
Tips to Buy an Online Business
If you're thinking about buying a website but not sure if you should go through the process, here are some things to consider.  Online businesses offer potential lucrative returns on investment. 
In addition, online businesses typically generate higher earnings than traditional brick-and-mortar businesses. Online businesses generally have a much lower cost of entry into the market, and all over the world, even a small business can disrupt an entire industry. Online businesses aren't limited by geographical locations.
Pros and Cons of Running Your Own vs Buying an Existing Website
Buying online businesses is a long-term investment. Online businesses take time and effort to maintain. Do you know that most online businesses built from the ground up by an individual entrepreneur will typically take at least six months to turn a profit, and this doesn't include any work done beforehand or after hours? 
While it may be tempting to spend less on startup costs and build on your own, there are many variables to consider. If you start on your own, the certainty of making sales and generating enough traffic is not guaranteed. However, by buying an online business that is established, you have historical data and sales data to grow from. 
In addition, you can easily see what is working and your future growth opportunities. Remember, online businesses take time and effort to maintain, but by buying an online business with sales data you can shortcut this process while still generating the same results.
OnlineBusiness is here to help make your transition from entrepreneur to buyer as smooth as possible! 
To browse OnlineBusiness's listings for starter sites under $5,000, visit OnlineBusiness.com to learn more about unique online business ideas or websites with revenue and earning potential.