How to Set Up a Website for a Business
Everything is going digital, so is your business.
If you're a new business, you're probably researching information on how to set up a website for a business.  Business websites are essential to capture new customers and establish yourself in the marketplace. Having your own website will allow you to grow your traffic and close more sales.
In this article, we'll share with you valuable information on how to set up a website for a business, whether you're a startup or an existing small business owner looking to improve your site.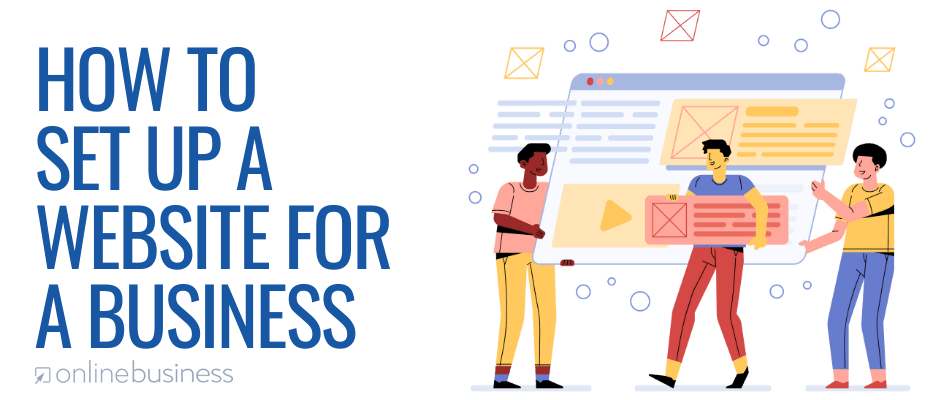 The Cost of Setting Up a Website
First things first. You need to prioritize the backbone of your website. The domain name and web hosting are indispensable elements when you create business websites.  The size and complexity of a business website dictates its cost.
Typically, to build a small business website, you can expect to pay an upfront fee of $200 with a maintenance fee of about $50 monthly. You'll likely pay higher if you decide to hire a professional web developer who charges around $6,000 upfront fee and a $1,000 yearly fee.
WordPress pricing varies according to your business website development needs and design.  Getting one will cost you an upfront fee of $75 to $2,500. To maintain it, you need to prepare a budget of $300 to $700 per year.
There are popular website builders that you can use to have a ready made site, such as Wix, Shopify,GoDaddy, and more. Using this type of website builder helps you to get in business  and gain revenue in no time.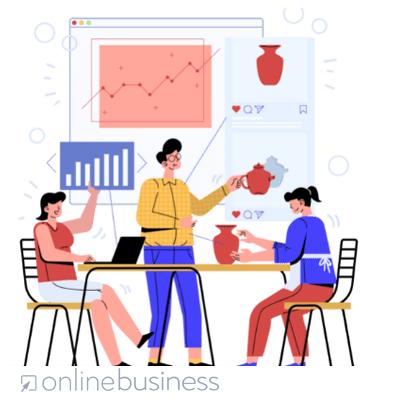 Using website builders give a lot of flexibility in terms of design for your site. Most website builders have intuitive design, making it easy for site owners who are just beginners.
When launching ecommerce sites,  using website builders to start your online store is a smart move because of its shopping cart functionality. You can set up payments on the site attracting more customers to make a purchase quickly.
Getting a professional web developer to build a business website is the most expensive option but has its own advantage. They charge around $4,000 to $10,000 and can go to as high as $20,000 or more for a small business website.  Expect to pay higher fees for a more sophisticated design of a website.
For a small business owner,  we recommend getting a website builder to get your website started, so you get more savings in the long run. WordPress is free to use, however, there are functionalities like plugins that you need to purchase that load to your cost. Moreover, some plugins may harm your site's security since they can be a possible entry point for hackers and malware.
Whether you decide to use a website builder, ot hire a site developer, always prioritize costing based on your budget. Using a website builder offers more benefits for digital marketers compared to hiring a professional developer.
To help you understand how you'll set up a small business website, here are important elements to consider:
Domain Name
Your domain name represents your business online. Also known as your web address, it's the URL that you share with anyone if you want others to learn about your brand.
Before building small business website, you need to have a good domain name and web hosting plans in mind. Purchasing a domain name can cost around $12 to $60.
Web Hosting
The second most important thing to consider in building small business website is a web host. You need to source out a web host that can store files of your business website because hosting your site can be too expensive.
It's very important to know that the web hosting you need right now for your small business website may not be the same as your business grows. Web hosting typically costs about $35 to $600.
To help you successfully create business website, we've enumerated the different types of web hostings for you to choose from:
Shared Hosting is the web hosting solution for a new small business that doesn't have huge traffic yet. Here, the web host can accommodate hundreds to thousands of sites in one server alone.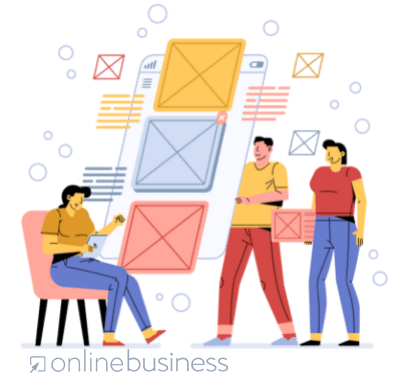 Using this type of hosting can provide less cost of setting up a small business website. Moreover, using shared hosting for your small business website is readily accessible and scalable. However, it can threaten your site's security since you're sharing the space with other users.
Virtual Private Server (VPS) Hosting.
Given the main downside of Shared Hosting mentioned a while ago, VPS solves this issue. VPS Hosting provides websites with their own exclusive space within a shared server hosting.
Although VPS still shares space in a server, the good thing about it is that it permits users more freedom to manage and do the maintenance of their sites. We recommend this type of hosting when your small business is already attracting larger traffic.
When you set up website for small business, the requirements can eventually change as the traffic and conversion grow. This time, you will definitely need a larger and more secure web hosting for your site.
Users looking to hire an entire server for one or multiple related business websites can go for a Dedicated Server Hosting. This is recommended for medium-sized businesses that want to have their own control over their website. You can go for this kind of hosting if you have a more complex site and already attracting high traffic requiring more security.
Managed Hosting is perfect for a business that wants a hosting provider to take full control of their site's set-up and maintenance. With this deal, the site owner can concentrate on managing their content for search engine optimization seo, while the host manages their updates, security fixes, and other technical issues.
Register The Domain Name with Your Hosting Provider
Before you begin building a site, you need to register your chosen domain name to a domain registrar accredited to ICANN (Internet Corporation for Assigned Names).  Some of these registrars include Bluehost, Domain.com, and HostGator.
To eliminate some issues in selecting a domain name for your business, check out these key tips that you must take into consideration:
Tips in Choosing a Good Domain Name
We know choosing your domain name can be challenging. You can get a web hosting company that provides domain registration and web hosting package to save on cost.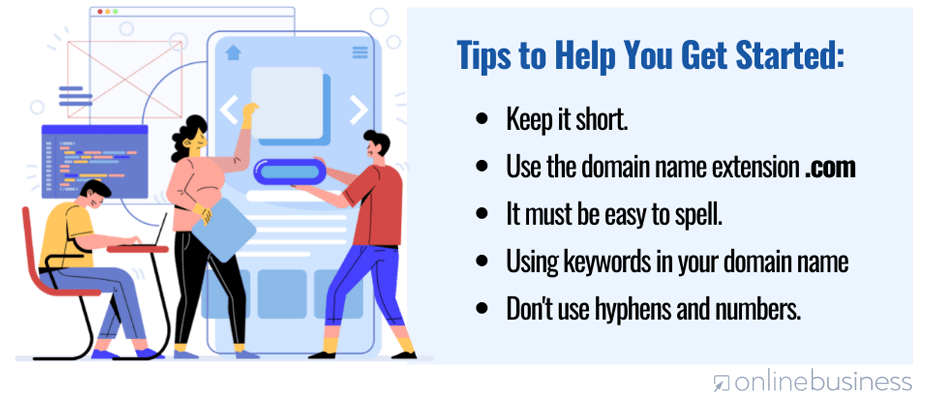 Keep these tips in mind to help you get started:
Keep it short. Your domain name should be kept short so that users can easily remember and type it correctly.
Use the most preferred domain name extension or Top-Level Domain (TLD). Research from GrowthBadger found that .com is the most trusted TLD. A lot of small business website owners find it more trustworthy, memorable, and credible, even search engines like Google loves it.
It must be easy to spell. You don't want people to find it hard to spell your domain name because chances are that they will not be able to find you. Moreover, users will easily remember you.
Using keywords in your domain name signals search engines what your brand is all about which is crucial in your search engine optimization seo.
Don't use hyphens and numbers. These elements look unprofessional and users have the tendency to forget them.
Create Content for Your Website Using WordPress or Another CMS Platform
While having your website ready, you need to start building pages for your site. There are a number of website builders available on the market that are free or competitively priced for any small business. Your website should have relevant, engaging, and informative content that will "wow" your visitors.
WordPress is an open-source Content Management System (CMS) software that is very popular with many businesses. In fact, over 455 million sites use a WordPress site. Statistics have it that it powers 37 percent of all websites globally.
WordPress is a user-friendly CMS tool. Having a WordPress site is even ideal for beginners.
Moreover, WordPress website offers high flexibility and customization, so you can design it based on your brand and audienc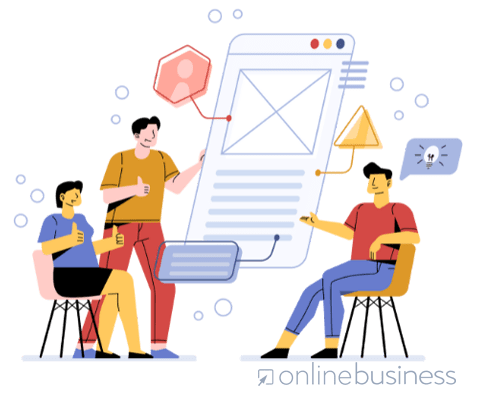 e. It's also easy to pick the perfect theme for your site with a range of themes available.
Joomla is another popular content management system that caters to more than 2 million websites in the world. It falls in the middle between WordPress and Drupal in terms of customization, functionality, and ease of use. Like WordPress, it is open-source, so it is perfect for beginners and small businesses looking to have a website with minimal investment.
Joomla offers a lot of learning resources including, a community support forum, free video training classes, a community blog,  and even user groups. If your business will be operating globally, we suggest this software that offers a multilingual feature.
Drupal may be a less popular CMS for users because it is only ideal for advanced web developers. It occupies about 2 percent of total CMS market sharesas of December 2021. Despite fewer users, it boasts important features that can surpass other platforms.
Many government and enterprise businesses use this type of CMS due to its high-security feature. It also has a wide range of APIs and an extensive library of modules than the two CMSs. So, if your business is already getting bigger and accommodating larger traffic, this one is the right platform to use.
Types of Content to Publish
The success of your business will depend on the type of content that you publish on your website. Visitors are more likely to interact and take action if they find your content relevant and engaging. Another thing is that great content is good for your search engine optimization.

To give you ideas on what content to publish on your business site to score high ranking on search engine results pages, check out these recommendations:
Listicles
Product Reviews
How-to- Articles
Podcasts
Frequently Asked Questions (FAQs)
Infographics
Videos
Content Curation
Surveys and Polls
Slideshows
Beginner Guides
Electronic Books (e-books)
How To's
Written or Video Tutorials
Industry News
Guest Posts
Set Up Business Website and Email
The preparation for building a professional website can be tedious. It takes time and patience to build a website for your business, whether it is a small or big brand. As a small business owner, you will need to set up an email address to help establish your company as a credible one. We'll also cover the must-have pages to include when you set up business website and email.
While preparing for your site to go live, it's important to check other elements that you need to complete in setting up your site. If you're planning to sell products or offer services, and you need your audience to make payments within your site, you'll likely need more features like setting up an e-commerce platform.
Shopify, WooCommerce, Business Squarespace, Wix, and GoDaddy Online Store are platforms that can allow you to set your simple website into an online store.
To make it easy for your audience to find you and earn their trust, your business should include these important pages. Without them, you'll likely miss potential customers who are looking for information about your brand or products before they make a buying decision.
The standard pages for a small business website should include the following:
Homepage
About Us
Site Map
Products or Services
Management Team
Contact Us
Blog Page
Terms of Use
Privacy Policy
Your business will not be done yet without setting up your business email. Working business email addresses are very important to take your small business off the ground. Your web host should be able to provide you with at least one or multiple business email addresses for your team.
Aside from that, a professional business email separates your brand from the amateur ones, making you an authority in your niche. You can set up your business email upon registering with your web host provider.
Upload Images, Videos, And Other Media To Create An Interesting Design
Without multimedia on your website, your business will not be successful in the digital space.  Multimedia such as images and videos may be the reason why an audience visits your site, and stays longer on your platform.
Below are different types of multimedia that should be found on your website:
Images
Videos
Infographics
Interactive Content
People are more likely to buy from a business that provides them with engaging and informative content. Including interactive elements like multimedia can improve their overall experience and hence, they are more likely to interact with you.
Videos, interactive content, and infographics can lower a site's bounce rate.  It's because visitors are staying longer to your site, instead of navigating to other sites. When search engines like Google notice that you're providing a great user experience, you'll likely rank higher on the search rankings.

Add Social Media Buttons So People Can Share Your Site On Their Networks
Everyone is into social media, so if your business isn't using social media buttons on your pages or content, you're missing a ton of benefits. Social media integration makes your business shareable, thus widening your potential to be seen by a bigger market.
It also provides users a chance to interact with your brand, and make them promote your business and products. Some of the social media buttons that you can add to your content include Instagram, Facebook, LinkedIn, Twitter, Google, and Pinterest buttons.
Conclusion:
Building a small business website can be costly and can take a lot of time and effort. The success of your online business greatly depends on how well you prepare your website, so it needs careful planning and decision-making along the way.
We hope that the information we shared in this post can guide you in setting up your website for your business. If you would like to shortcut the process, visit our marketplace to browse our current inventory of Starter Sites.