If you're ready to take your business to the next level, you'll surely ask, "How to purchase the perfect domain name?"
Not every professional or business needs a domain name to create an online presence. However, if you are serious about building your online business, getting your brand a domain name is a smart move to make.
In this article, we'll tell you why the right domain can change the way you do business.
What is a Domain Name and Why Do I Need One?
One of the initial steps that you need to take in building your website is to decide on your brand's domain name. The domain registration process may sound technical, but going through the process of domain registration and domain name search is not that complicated at all.
A domain name is like a street address. You can use your brand name for your domain name if it is available, so it's important to do a domain name search using different online tools. Going through the process of domain name registration ensures that you get a registered trademark for your business, giving your business a personality and improved branding.
A domain name for your business can be used not only for branding purposes. You can use it for your professional email address, making your company a trustworthy brand in your niche.
A domain name is your brand's identity online. All websites have internet protocol (IP) addresses that point to their site's location. Since IP addresses are difficult to remember, a domain name fixes this issue. In simple terms, a domain name is what users type into their browser to visit your site.
Basically, there are two parts to a domain name. The first one is the Second Level Domain (SLD) and the second one is the Top Level Domain (TLD).
To better illustrate, SLDs are the unique name you give to your website and are found on the left side of the extension. On the other hand, TLDs, also known as domain extensions come right after the dot. Examples of TLDs are .com, .net, .org, .edu, and .gov.
Why Does Your Business Need a Domain Name?
When you register a new domain name for your business, it gives your brand control over your identity online. To understand better why there's a need for domain name registration, we've listed the benefits of getting one: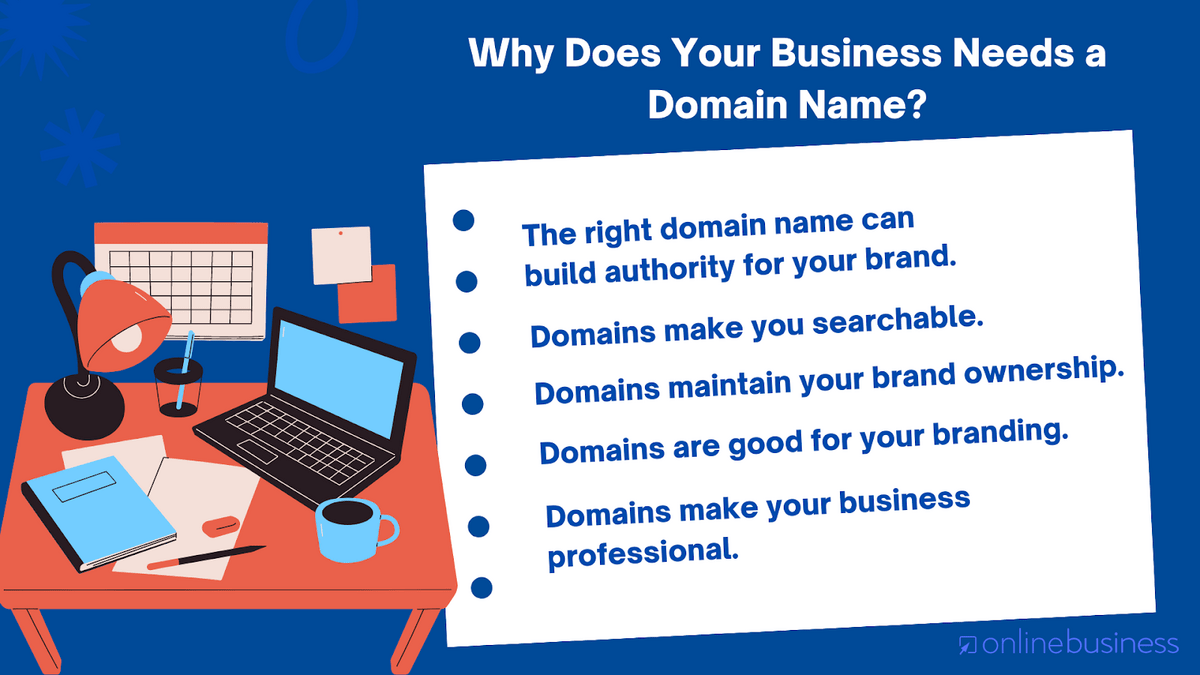 The right domain name can build authority for your brand.
As we've mentioned earlier, it's possible to build an online presence without getting your own domain name. Facebook pages, online marketplaces, blogging platforms, and other social media platforms can now provide online exposure to businesses without needing a domain name.
However, securing a trademark for your desired domain shows that you mean business. By telling the world who you are and what you do, people are more likely to build confidence around your brand. A perfect domain name registered for your business lets you earn the trust of people and acknowledge you as a legitimate business with long-term goals.
Domains make you searchable.
Think about your domain name as the name of a place. If you're just searching for restaurants without knowing the specific name of the restaurant, chances are that you may end up finding a different restaurant instead of locating that place.
It's the same with the domain name website's address. A memorable domain allows people to search for you on search engines and find your website. Custom domain names registered under your business name stand out among players in your niche.
Domains maintain your brand ownership.
Having a registered domain name maintains your online identity. This means all the content you publish on your website and share on social media sites like Facebook, Twitter, Instagram, and LinkedIn is all under your brand, and no other business can claim its ownership.
Domains are good for your branding.
Before domain purchase for your business, you can use keywords that suggest what you do or what you offer. This helps improve your branding and reputation in your industry as people will clearly understand your message. As we all know, a good reputation equates to getting higher traffic and conversion rates.
Domains make your business professional.
When your business has a domain name, it suggests that you have long-term plans and you're here to stay. With this, people will view you as a trustworthy brand that gives you an edge over your competitors.
How Much Does it Cost to Buy Domains?
Did you know that there are 367.3 million domain names registered under all TLDs in the second quarter of 2021? This only shows how big the domain name business is.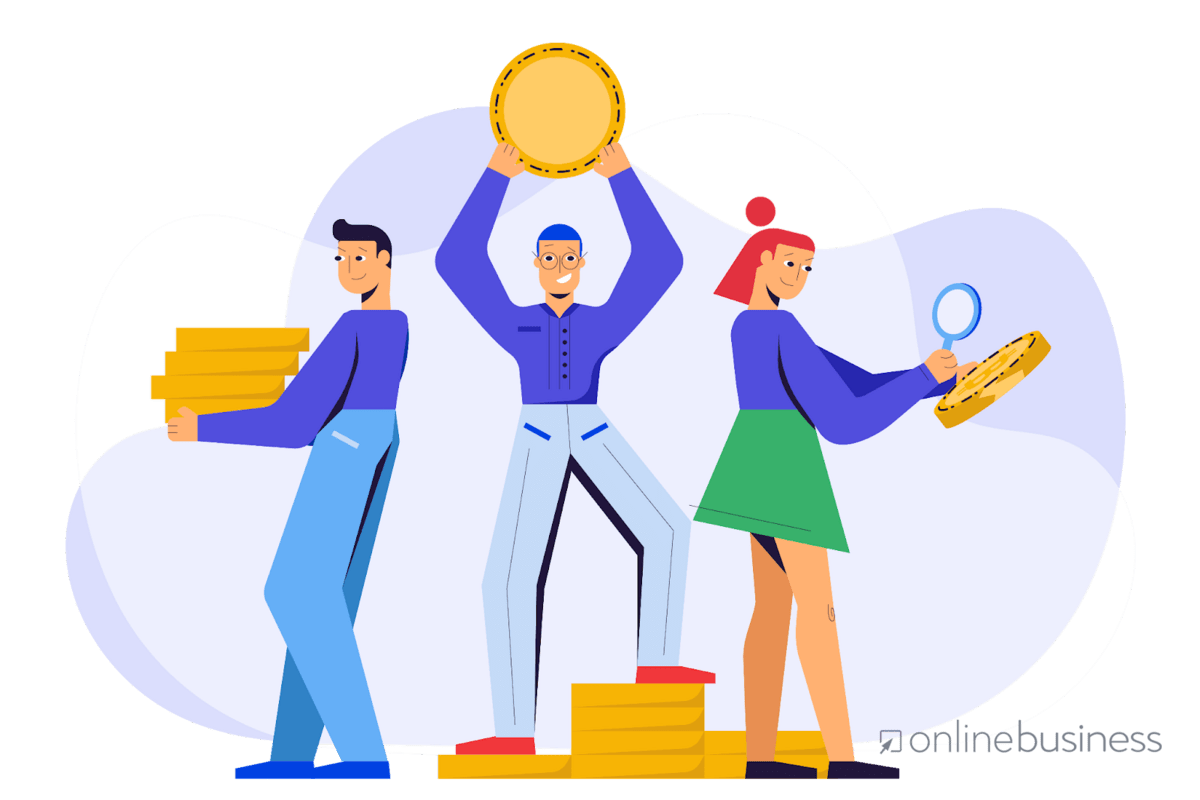 As expected in this digital era, not only businesses are getting their domain names registered. Even individuals like professionals want a website to showcase their portfolio.
So, how much does a domain name cost? But, before we talk about the cost of domain registration, let's first know where you can get it.
Register a domain name from a domain name registrar that's accredited under the ICANN, such as BlueHost, GoDaddy, and Domain.com. Buying from a reliable domain registrar ensures you're dealing with providers that follow the best practices.
And the good news is that domains aren't expensive at all.
In fact, you can buy your preferred domain name for an average price of $10, depending on the domain registrar, domain extensions, and registration contract. But remember, a domain name registrar may charge add-ons for renewal cost and privacy protection like Whois privacy service.
Although there are affordable domain names that you can get for your online business, there are also pricey ones. Yes, when we say expensive, we are talking about premium domain names that can cost you around hundreds to thousands of dollars.
Don't forget that domain names have a limited registration period. Domain renewal is essential to keep your internet domains active.
Let's look at the case of the popular social media platform Facebook. In 2005, the domain name Facebook.com was purchased by FB CEO and founder Mark Zuckerberg for a whopping price of $200,000 from About Face Corp.
Zuckerberg's company was operating under the domain TheFacebook.com from the start while Facebook.com became a famous brand under About Face Corp. Since Zuckerberg really wanted to acquire the existing domain name, he paid a very hefty price to acquire the premium domain Facebook.
If you're just starting your online business, we suggest choosing a more affordable domain name that's easy on your pocket so you can use your startup capital for your products or services. It's also highly recommended that you go for the domain name that you really wanted from the beginning of your business before other brands are able to make it a premium domain name in the market.
How to Purchase a Domain Name for a Website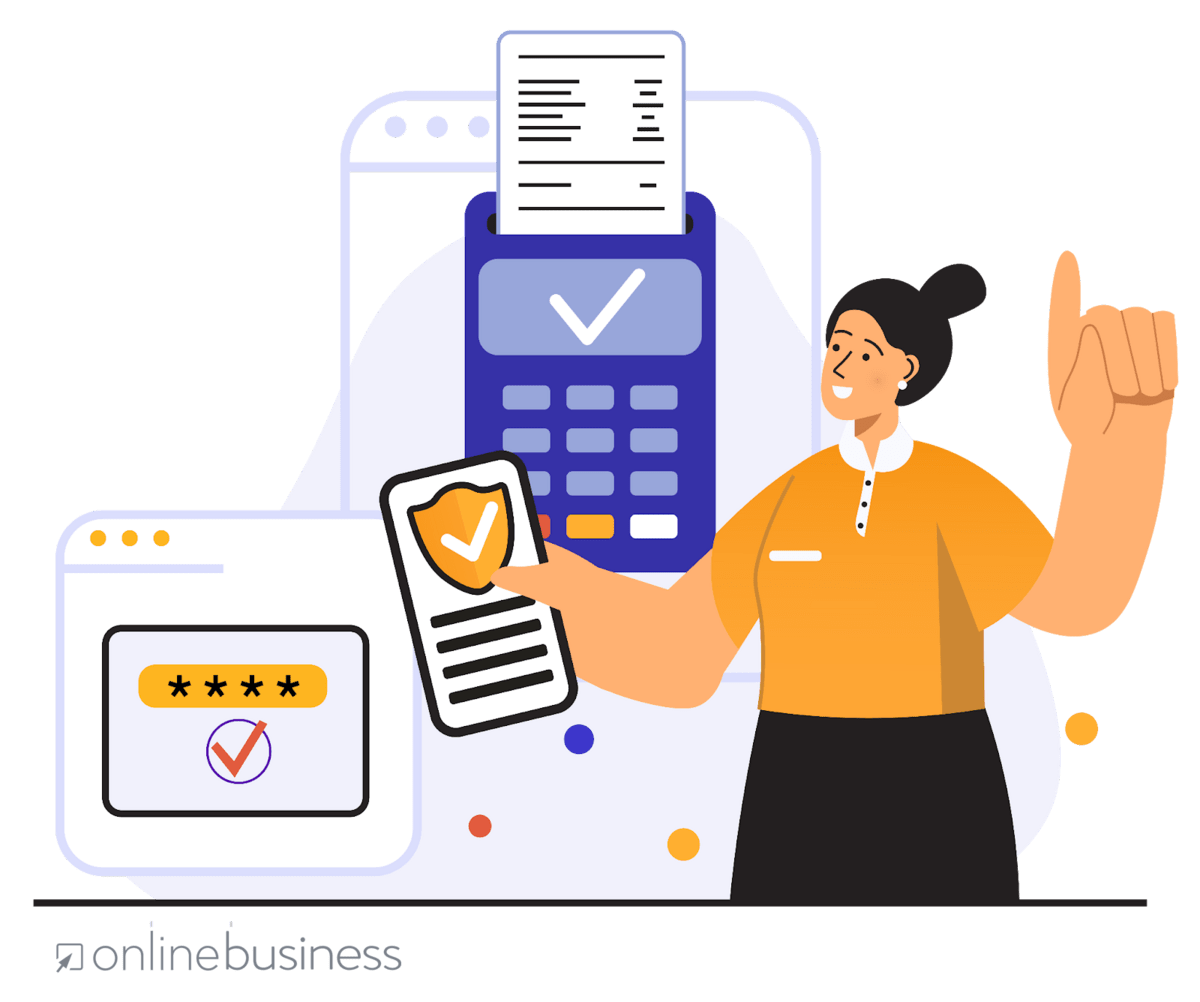 We all know how important it is to check domain availability before getting one. There are several ways of getting a particular domain for your brand. You can get a free domain from a hosting provider, hand register your domain name on a registrar, or buy a domain name from an existing website owner.
We want you to take extra precautions when getting free domain name offers. Managing domain names comes with a price. There may be hidden fees as a hosting company may already include the domain name registration fee in the web hosting package.
Google Domains is one of the domain name registrars for you to register a domain name. It strictly provides domain name registration and does not offer any web hosting plan.
Before contacting any domain registrar, you need to ensure that you have a list of domain ideas in mind. Remember, a successful domain name must be branded, short, memorable, and easy to type.
To make domain registration an easy process, we've listed some tips that can guide you in purchasing a domain name for your business:
Purchasing your domain name from a reputable domain registrar, accredited by the Internet Corporation for Assigned Names and Numbers (ICANN) is the best way to buy a domain name.
 Check your desired domain name using a domain name system checker tool. Is the business name taken or not? We recommend checking your potential registered trademark first to avoid copyright infringement and availability its availability on social media channels.
 It may take a while to register domain names if your potential domains are already taken. Just in case this happens, keep looking at the domain register tool for its availability.
Reach out to website owners if the domain name you want was already registered but not much in use. You'll find the site owner information available in the Whois directory unless it's protected by domain privacy.
Registration period. Register domain names and pay for the annual fees.
Verify the ownership of the domain name.
If you want a certain domain but it's already been taken, you can still acquire it by contacting the current website owner. The process involves negotiating and offering a certain price for your desired domain name. We'll discuss this topic further when we get to "How to purchase a domain name for a website from someone."
Who Can Register Domain Names?
Any individual or business can register domain names. Simply contact a domain registrar, register the available domain name, and pay the fees.
It's highly recommended to verify the domain name availability before thinking of contacting any domain registrar. Always ask, "Is the business name taken or not" so that you will not waste your time.
How Long Can You Register a Domain For
One of the most common questions asked by website owners is "How long can you register a domain for?" Typically, you can use the domain name as long as you pay the renewal cost. Always pay the renewal cost prior to the expiration of your contract to avoid any issue that may lead to its unavailability.
What Happens If a Domain Name Expires?
When you own a website, you should be responsible for knowing and understanding the terms of your domain registration.  ICANN mandates registrars to send renewal reminders to the registrants (website owners) at least two times before the expiration of the domain.
When your domain name expires, your status will automatically change to a renewal grace period. If you encounter this scenario, we suggest you renew your registration within the grace period to avoid paying any additional cost.
You also have to remember that once your domain is in this status, you no longer have access to it, and there will be a parking page sign to signal that it has expired. After the grace period, your status will be put on hold. If you still want to continue your online business, we highly encourage you to act fast and pay both the redemption and renewal fees during the hold status.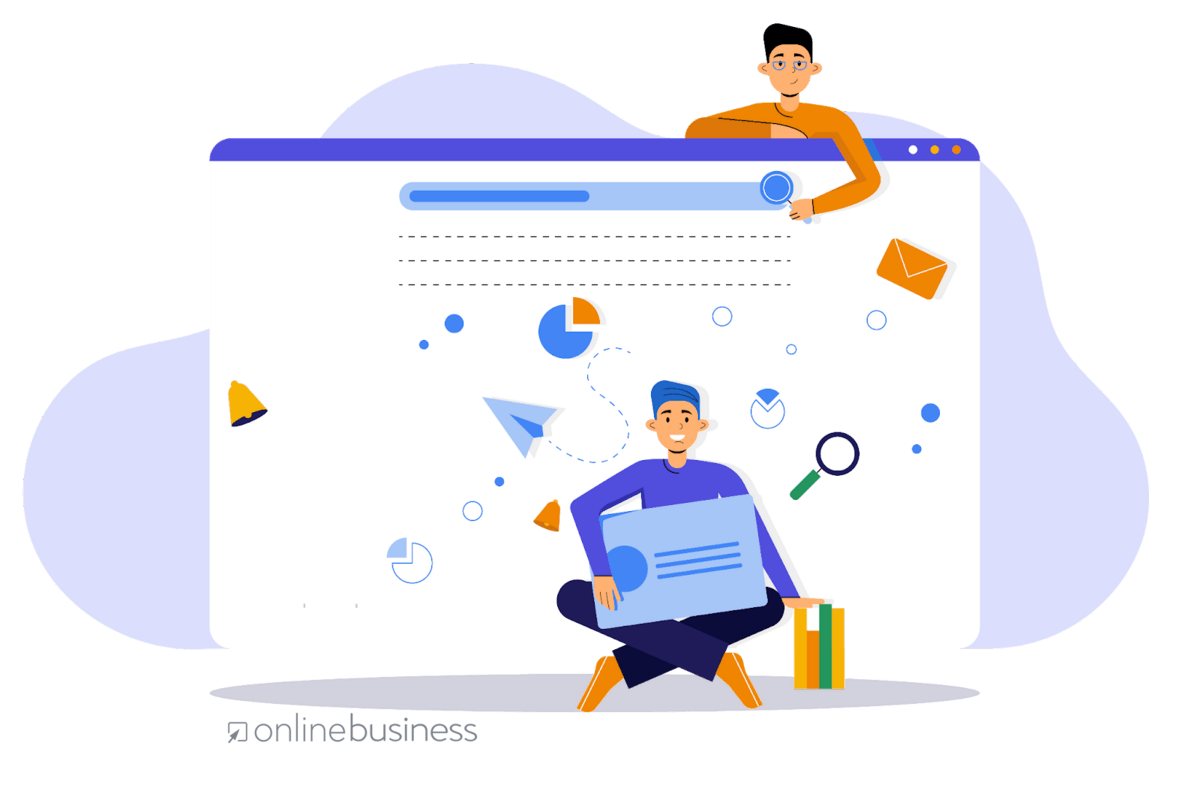 In case you weren't able to reclaim your domain, it will be available for auction where the highest bidder takes ownership. The good news is that you still have the chance to reclaim it by paying the fees within 30 days. If you did, the bidding fee will be returned to the bidder.
However, if you fail to renew your contract during the auction, your domain name will be transferred to the new owner after 30 days. On the other hand, if the domain name is put on a closeout sale in case it was not sold during the auction and not reclaimed by the original owner.
The last chance for the original owner to reclaim its domain is during the redemption period.  BY this time, you can get back your domain by paying the redemption and renewal fees to gain control of your website and email.
How to Purchase a Domain Name for a Website Permanently?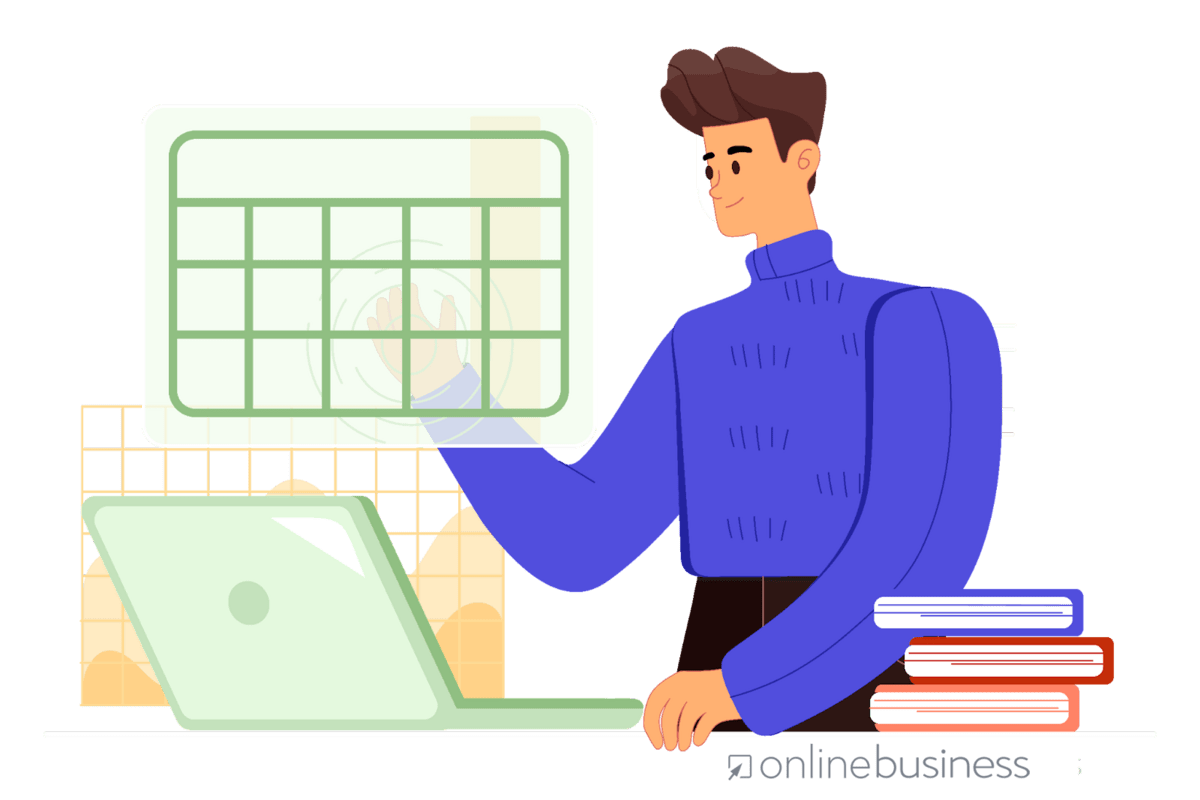 A lot of customers ask us the same question: "How to buy a domain name permanently?" And we will uncover the answer to this question in this section.
While you want to keep your domain name forever, it's not possible. ICANN is clear that it only allows registration for one to 10 years.
Although popular brands want to keep their domains for a lifetime by paying long-term registration fees, it doesn't work that way. We would like to reiterate that you may get offers from some domain registrars for a long-term registration or even a lifetime. But, this may raise the question of credibility as it is not allowed by ICANN.
We hope that we answered this interesting question, "How to buy domain name permanently?" Be careful with offers from some domain registrars or resellers that may appear illegal who want to register a domain for a lifetime.
Domain Name Ideas
Thinking of domain names for your online business can be exciting and overwhelming. You can use a domain generator to make your job easier and faster.
To help you choose and register a name, here are a few terms that you need to know:
What is a Domain Generator Tool?
Not all are gifted with great creativity. When thinking of ways to register domain names, a Domain Name Generator tool comes in handy to check the ideal domain name to register for your business. Simply type in a keyword for your brand or website and the tool will provide you with many domain ideas.
Are Keywords Important for Your Domain Name?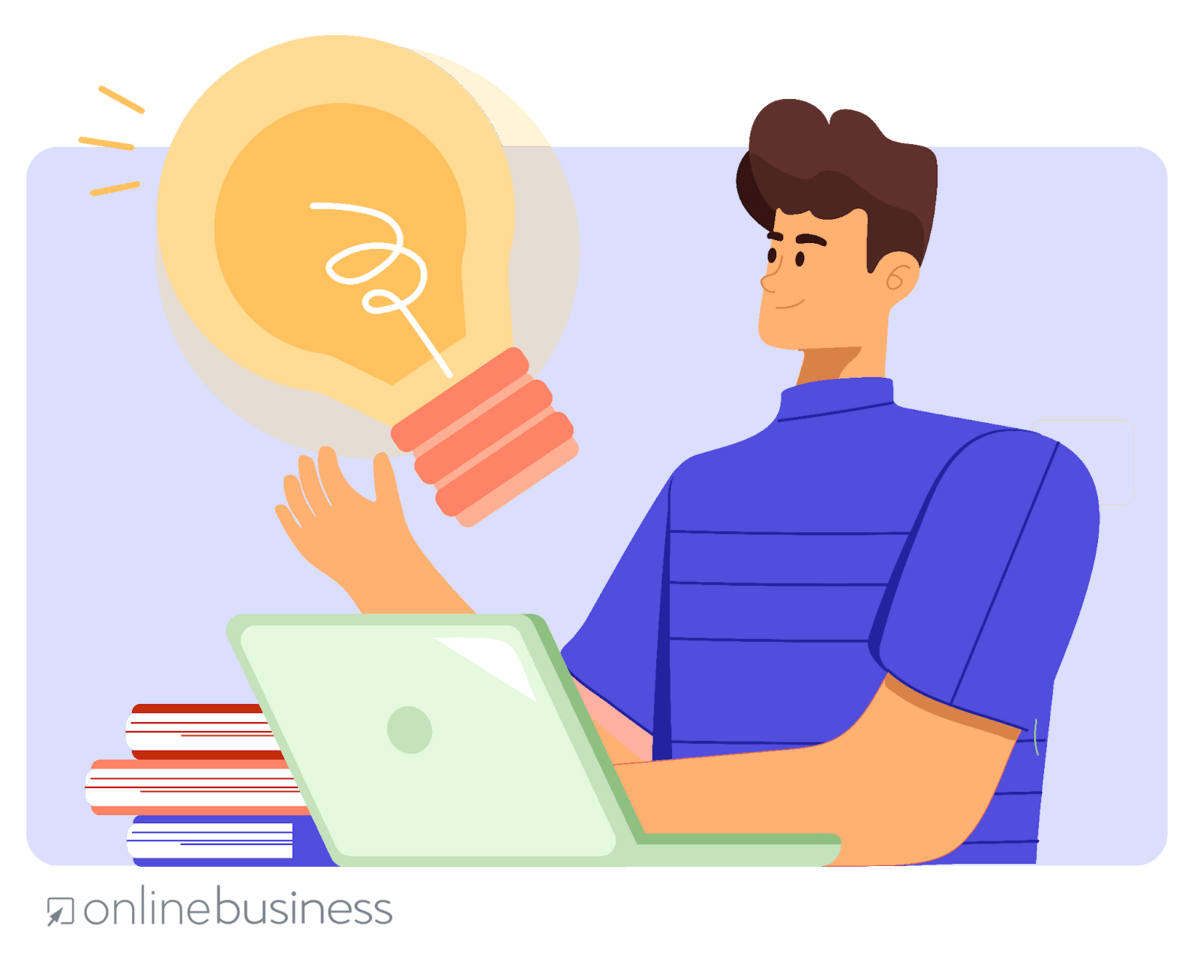 Keywords play a very important part in your online presence. It's also similar when it's time to register your domain name. Keywords in your domain name can make you more memorable and searchable in the search engines.
Keep in mind that users type in keywords on search engines to search for content, products, services, and brands to answer their queries and problems. This is why we suggest that you use keywords related to your niche or brand so that it is easy for them to find you.
Before you start a domain registration, make sure to include keywords that matter to your niche in order to have a higher search engine optimization score and click-through rates. We know that these factors are essential for your revenues and online success.
Misspellings and Typos in Your Domain Name
Are misspellings and typos bad for your domain name? If you have no idea, you'll probably say "yes." Well, we want to tell you that this isn't the case.
In fact, you can purchase misspellings of your domain name to redirect that traffic to your website. A better strategy to do this is to use Google Analytics and Keyword Planner to find the keywords and search terms users are looking for.
You can use these search terms as alternative domains to your site, which then adds traffic to your website. A simple redirect message when a user misspells your domain can redirect them to your page.
Be cautious with typosquatting, also called URL hijacking, where hijackers can intentionally create a misspelled domain name to hack popular sites. Although some are harmless, there are also hackers that can damage your personal information, privacy, and property.
Should You Get a .com, .net or .biz, or Another Extension?
Domain name extensions are the last three letters you see on the domain name. They are also called top-level domains (TLDs) and play a very important part in your website.
Check out the different types of domain name extensions: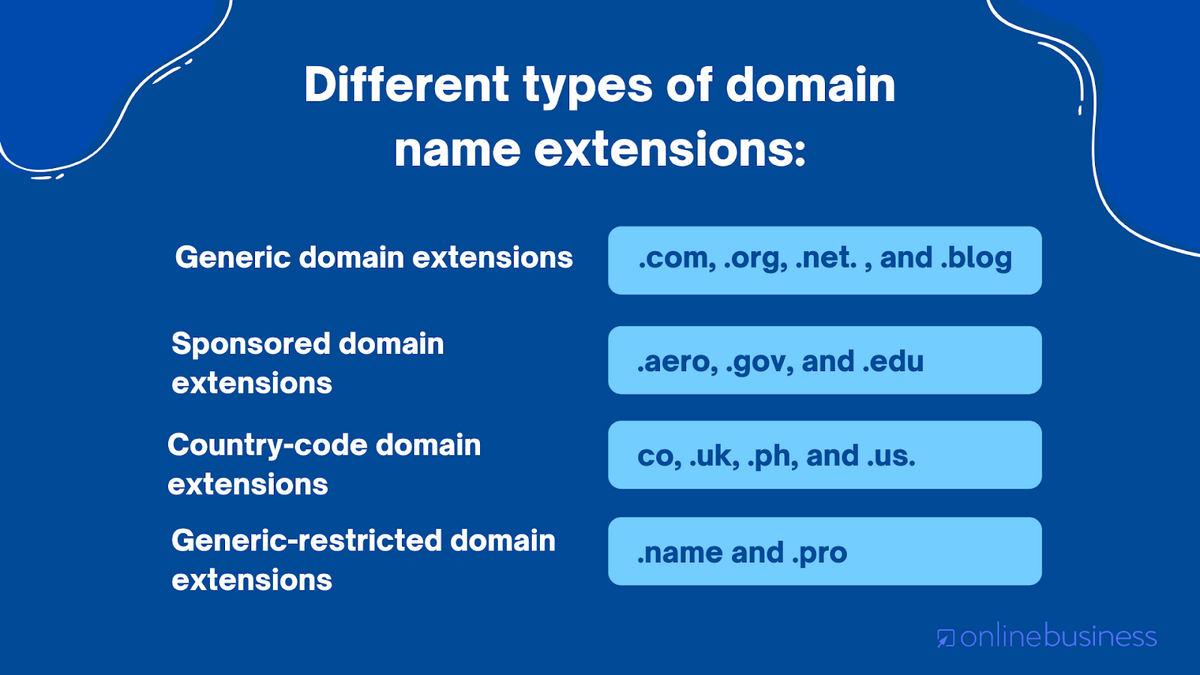 We suggest using TLD extensions like .com because it's one of the largest and used by more than 50 percent of registered website owners. The domain extension is memorable, easy to type, and trusted by many users. No wonder, Google also loves websites using the suffix .com.
How to Purchase a Domain Name for a Website From Someone?
If you find that your potential domain name isn't available, there is a possibility that it's taken and it's active, or it's taken but not active anymore.
In case the domain name you want for your online business is already taken, would you just forget about it, or check who owns it so you can buy it? If you want to make an offer to buy it, the next step for you to do is to use the Whois service, so you'll find the pertinent information about the website owner.
You need to be extra careful when you buy a domain name from someone. You have to do your own research to know how the domain works, the type of traffic it attracts, and to look for the strengths and weaknesses of the site.
You want to verify if the domain is owned by a current owner who buys and sells websites on a regular basis. There's a chance that it may be a domain parking that's waiting to be purchased by the right buyer.
Domain Name Privacy
Usually, the tool will show you the registrant's name, email address, and phone number. However, some site owners have domain privacy or whois privacy protection, so it will be difficult for you to find their email address or contact number. In this case, it will be impossible for you to find the site owner unless they appear on auction sites or the marketplace.
Once you find the site owner, it's time for you to make an offer. You should negotiate the terms, including the price, and terms of use.
Before closing the sale of your new domain, you need to understand the details of the domain transfer policy. If you purchased it using a third-party Escrow service, expect to have a different method of transferring your domain.
Keep in mind that some factors may affect the price of domain names that are already taken, including:
Domains with keywords have the potential to rank higher in search engine result pages.
It has "brandability. "Domains that are catchy and short but are memorable are more likely to have a higher price tag.
Domains with a generic value cost higher.
Older domains are more valuable.
Concise domains are pricey.
Three-letter domains have a value of thousands to millions of dollars. An example of this is Pat.com that has a bid price of $62,000 on Sedo's auction page.
With this article, we hope that you have a better understanding of how you can successfully buy a good domain name for your online business.